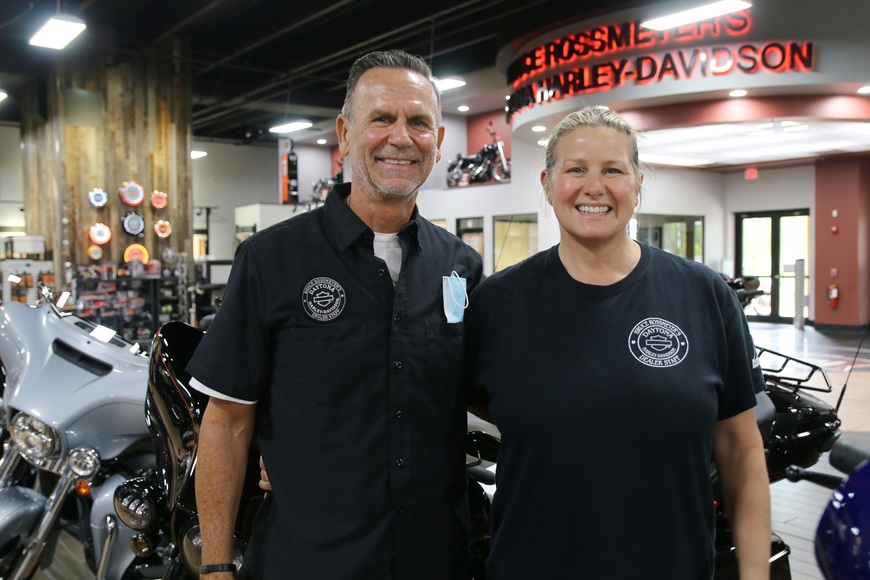 by Jarleene Almenas from https://www.ormondbeachobserver.com
Preparing for Biketoberfest: Destination Daytona is confident in its itinerant vending plans
The 150-acre property is one of the largest venues in Volusia County.
Come Biketoberfest, Destination Daytona in Ormond Beach believes it can host itinerant vendors and outdoor events in a way that adheres to COVID-19 safety measures.
In its permit application to the city, Dean Pepe, general counsel for Destination Daytona, stated that motorcycle rally events "are critical to the survival of our businesses here at Destination Daytona, our hundreds of employees and also to our entire community." Some of the measures Destination Daytona will implement include one-way lanes inside stores, spacing outdoor tables apart to promote social distancing and requiring all vendors to wear masks. Bikers frequenting businesses inside the 150-acre event venue will also be asked to wear masks indoors.
"We've developed our own message, which is 'Protect and respect our city, mask up and distance,'" Pepe said. "That's going to be our message to everybody that comes here."
When the City Commission in mid-August decided to hold off until September on making a decision to allow event permits for the motorcycle rally, Pepe said they were disappointed, but that they understood the reasoning.
"There was an understanding there that these people were trying to make a good decision," Pepe said. "The thought of not having it with our normal setup would've been disappointing, but we would've had to roll with it and come up with an alternate plan."
They also knew that if the commission reached a decision on Sept. 9, they had time to gather vendors and make preparations for Biketoberfest, even if they had to scramble a bit, Pepe said.
"We were very, very excited and pleased to hear that the city staff and representatives helped this decision," said Shelly Rossmeyer Pepe, general manager at Bruce Rossmeyer's Harley-Davidson in Destination Daytona.
'We want to do right by the community'
Itinerant vendor revenue is one of the largest components for the year at Destination Daytona, said Pepe, which is why it's important to hold these events twice a year for Bike Week and Biketoberfest, respectively.
While Pepe acknowledged that COVID-19 hasn't gone away, he also expressed that "livelihoods are important too." In addition to their own staff, another 30 people or so will be hired to help with the event. In previous years, that number has been higher, but due to the pandemic, Destination Daytona is not expecting the typical large crowds.
What they are anticipating is an increase of vendors, as the city of Daytona Beach has opted against issuing permits. Destination Daytona is also not planning any large concerts to keep crowds manageable, Pepe said.
Rossmeyer Pepe said they've traditionally been a daytime venue anyways, as most vendors wrap up in the early evening. Daytime traffic may go up a bit because of the lack of outdoor events in Daytona Beach, but she expects their nighttime traffic will not. She said it's important for them to "do right" by both the community and the visitors.
"We're going to do everything to try to maintain a very positive reputation, so they'll come back," she said. "We feel good and confident that our customers and our visitors are going to respect the situation we're all in."
If the situation was like it was in March, Pepe said perhaps Destination Daytona may not have had enough information to be able to hold events safely, as he is confident they are able to do now.
As a business, they need to be open, he said.
"You have to at some point," Pepe said. "We can't not operate our businesses forever hoping that this goes away completely."