Adrián Campos and the team at Valencia's Bolt Motor Co. are set to finish their 50th build sometime during 2021. That's one hell of an achievement for something that started out as a hobby. Their latest build in #Bolt38, a Scrambler styled BMW R100RS that adheres to their 'form follows function' approach to customisation. Perhaps it's this dedication to building functional rolling works of art that have seen them come this far? Either way, we're honoured to introduce Adrián once again so he can share the story of the bespoke Bavarian.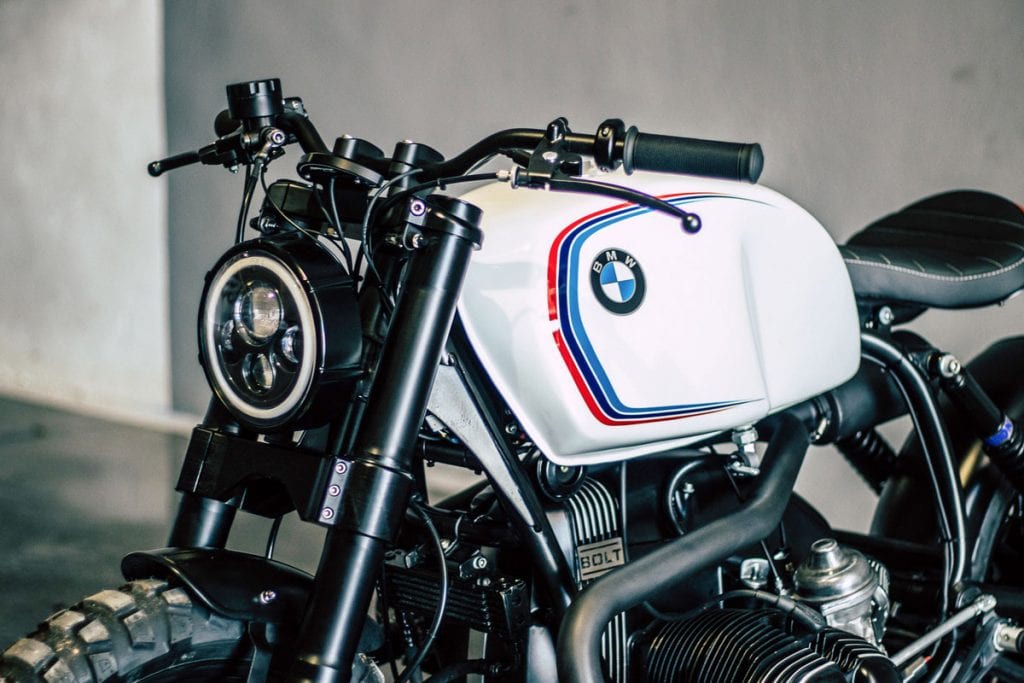 "As we always say, choosing the right base motorbike is one of the pillars of a successful custom job," says Adrián. "This time, we chose a model considered the Holy Grail of Bavarian customs: an '81 BMW R100RS, which on top of everything else, was in great shape.
As for the front-end, we rebuilt the entire brake system, including the brake discs, callipers, brake lines, and axles. We opted for a Renthal Enduro handlebar, assuring an exceptionally comfortable driving position. Without a doubt, another highlight is the headlight. It's a state-of-the-art LED mounted on plastic ABS brackets, which were designed in 3-D by our team of expert mechanics."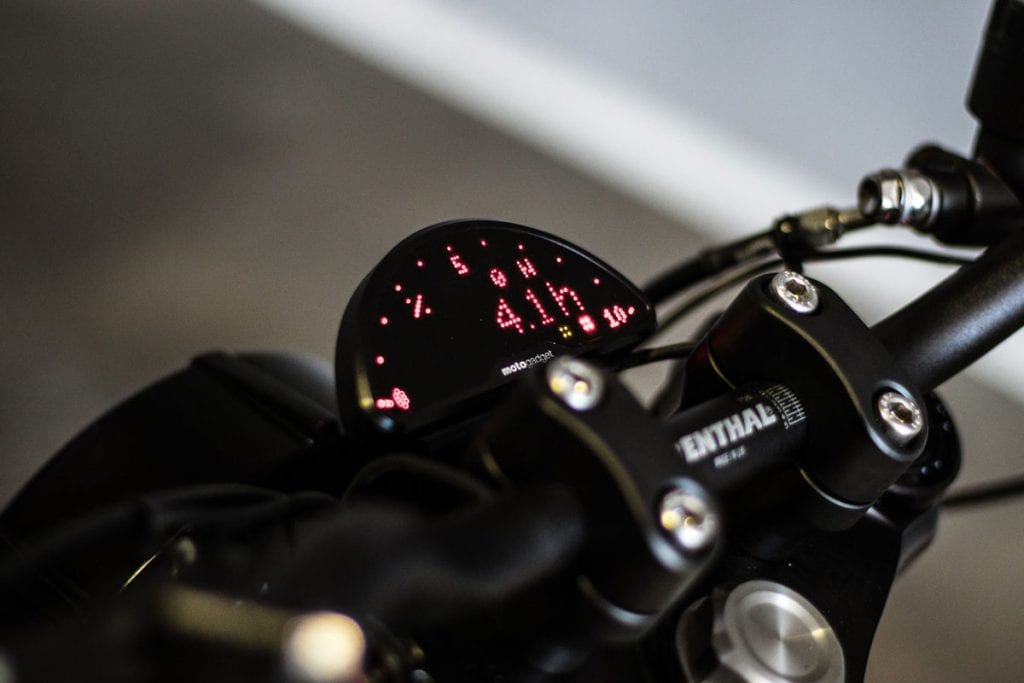 "In the bike's mid-section, what catches the eye is the 'fat' BMW gas tank. With this project we couldn't (and didn't) want to go small. Our team brainstormed and designed several versions of the paintwork done on the fuel tank. As this is such a versatile bike, it was difficult to make up our minds. Ultimately, elegance prevailed, and we opted for a simple design with BMW's iconic M power hues. Another custom touch was the addition of a Monza fuel filler cap.
What makes this BMW R100RS so unique is its seat. We were aiming to replicate the suspended '50s style bicycle-type seat. Besides its unique look, it features integrated LED turn signal blinkers. The upholstery was done using a rainproof leather created by the geniuses at Tapizados Llop."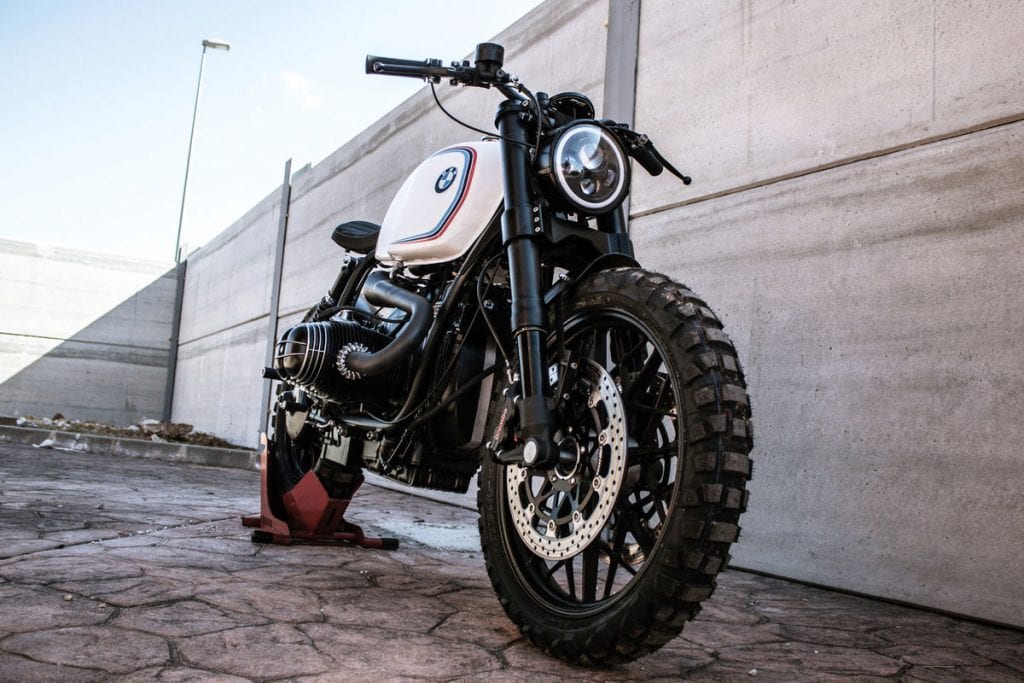 "The owner of this BMW R100RS wanted a stunning looking, Scrambler styled bike that was comfortable and functional. To ensure it would keep running strong for years to come we performed a thorough revision and upgrade of both the electrical system and the engine, including the carburation. With #BOLT38 our mechanics outdid themselves, as many custom parts were designed and created by them, including the exhausts, license plate holder, front fender, footrests, and headlight bracket."
See also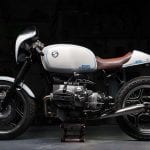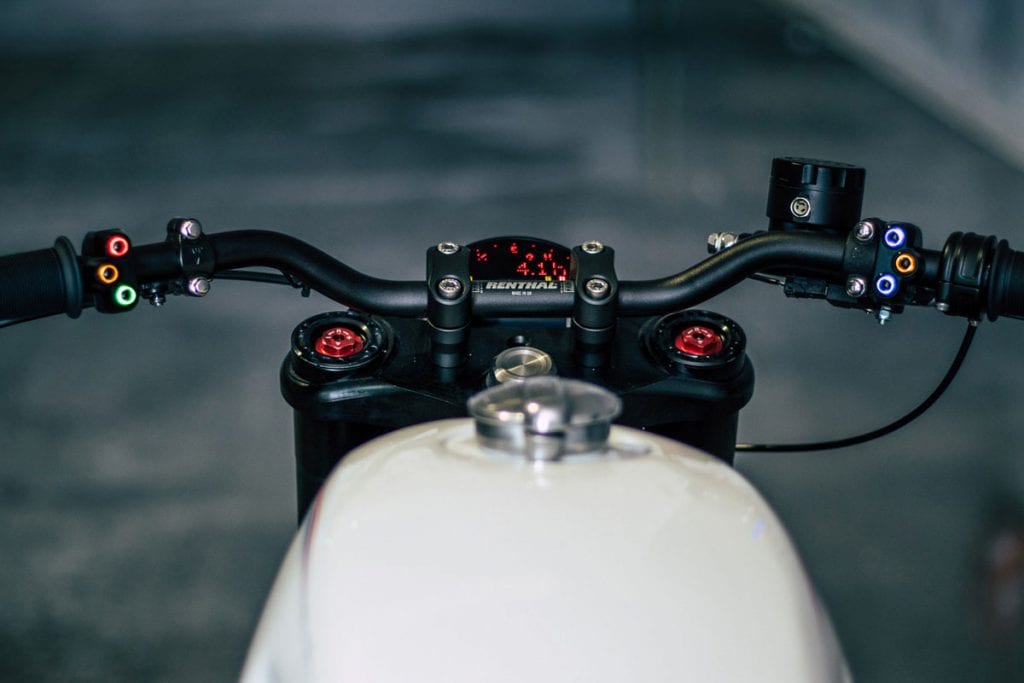 "It's been an absolute pleasure customising this BMW R100RS, and the result couldn't be better. It's such a special project due to the magnitude of the work, the technical difficulties we faced, and the fact that its owner lives abroad, making the whole process even more challenging."
BOLT MOTOR CO.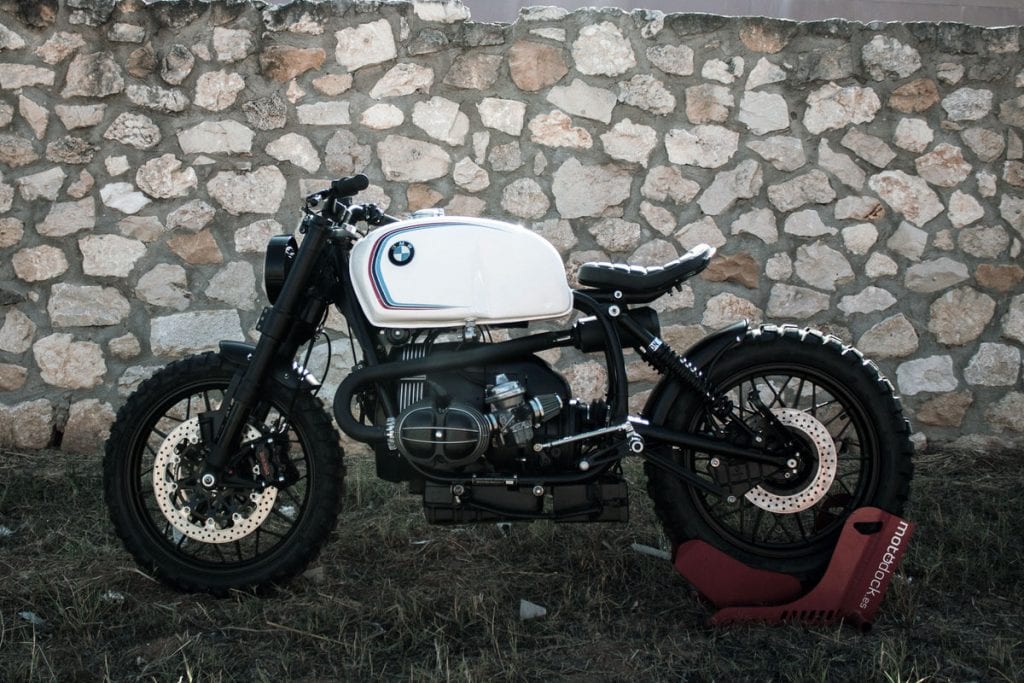 Credits : returnofthecaferacers.com