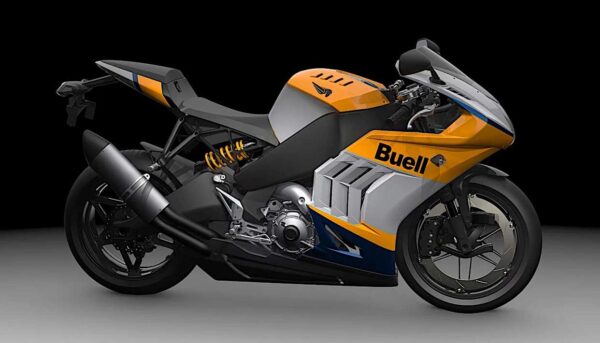 One of the most exciting parts of motorcycle riding is choosing a new bike to purchase. Different engine sizes, fancy gadgets, changing bike style or brand- the opportunity for a new experience is nearly endless.
There are many important variables to consider when buying a brand new bike, especially in 2020 when there are tons of great products being put on the road. With a little research and a lot of first-hand experience, of e've narrowed it down to ten awesome choices in no particular order than we think you should consider for new motorcycles in 2020.
Our Top Ten Motorcycles of 2020
Kawasaki Ninja: The 650r, which is also called the EX-6 or ER-6f has been one of the premier models made by Kawasaki since 2006. It is middleweight, with parallel twin engines, and it is a street-oriented sport bike. Notably, Kawasaki has dropped some weight from its prior models for better handling and added some comfort to the riding experience. The tech on this bike is great as well, and makes for a commuter/sport hybrid masterpiece.
Harley-Davidson Fat Boy 30th Anniversary: We're big fans of all Harley motorcycles, but we had to throw it back to their anniversary classic for our 2020 pick. With a limited run of 2,500 units, these aren't extremely common, but will certainly provide you a unique experience based on its sturdy frame, classic black-on-black accents, and the monster Milwaukee-Eight 114 engine.
Triumph Street Triple: Triumph's Street Triple is in its 13th year of production, and the RS, S, and R models are all fantastic models in 2020. There are very few sub 1000cc naked bikes with this much peak torque at such a quality build. When put simply, any of these bikes are going to keep your rides exciting for as long as you own the machine.
Honda Africa Twin: Another classic that saw its production take a step forward in 2020 is the dual-sport African Twin. Having added extra power to match the demand from its riders, the larger engine makes this motorcycle a force to be reckoned with. On top of the additional horses, Honda checked all the boxes for overall improvement: it's lighter, sleeker, and has more gadgetry than its prior models, which were already great bikes. We highly recommend looking into the updated 2020 Twin.
KTM Adventure: This motorcycle lives up to its name- the 2020 Adventure is about as good of a middleweight available for people who love to test the limits of their skills. That said, it's still a very accessible bike for riders of all skills, experience, and sizes. There are two different models (the standard and the R), which are different in their suspension and travel settings. Both models share a 799cc LC8c motor, and we hope you put this beast to good work.
Indian Scout Bobber: One of many viable Scout builds in 2020, the Bobber is a variant of their sport cruiser, focusing on style and comfort. It still is sport bike, so you have to be used to its thin saddle, but otherwise the stance makes the ride effortless. This leads to great ergonomics for both city riding and open road cruising. Indian worked hard to improve their safety and handling features with better handling and flat-track tires, too. Indian, their Scout line, and the Bobber are very impressive in 2020.
Ducati Monster Series: One of the most recognizable names in the industry by both brand and model, the Ducati Monster is just that. There are a number of different performance models in the Monster line, but the 797 version is our recommended choice because it provides versatility and an entry to the Ducati family that will make any rider feel at home. Even as the base model for the line, it has an 803cc engine that will make sure you can feel it in your bones when you put the Monster in gear.
BMW F850GS: Another classic brand known for Adventure lines, you are certainly in for a robust riding experience with this bike. Its engine is a powerful 2 cylinder in-line with a 90 degree cranking and 270/450 degree ignition spacing. The frame has been revamped to be more rigid and responsive, and the sharper, more 'masculine' design allows for better ergonomic performance. Already a staple brand and design, the 2020 F850GS has stepped its game up.
Harley-Davidson Soft-Tail Standard: This is a bike made for customization and performance in every build. The Day Tripper, Coastal Kit, Touring, and Performance Packages all are affordable and every bit the Harley mods you would come to expect. A Milwaukee Eight 107 Engine and black-on-black frame are signature for Harley and their customizable platform, and the gadgetry goes above and beyond expectation.
Triumph Tiger 900: Not just on this list for its fantastic name, the Tiger 900 is a distinct blend of modern engineering and classic road-focused motorcycles. Its performance boost vs. the 800 and other Triumph Tiger builds comes from its 900cc triple engine to provide maximum power and torque. Additionally, an updated chassis leads to agility that has not been seen in a Triumph Adventure bike.
With motorcycles competitively advancing their products each year, we could make a list of 100 that we love in 2020. We do not receive financial compensation for highlighting any of these bikes, either- these are all from the heart of our team. We hope that our recommendations lead to you checking out some of these road-rippers and maybe even finding yourself in the saddle for 2021.

Lawtigers.com