The short answer is that a sport bike doesn't align with an OMC's philosophy nearly as well as a Harley-Davidson does.
It takes a special kind of grit to be in a one-percenter motorcycle club. Going from a lone rider to a full-fledged member is often grueling and not recommended for the faint of heart. Yet in spite of the uphill battle, there's a reason why so many riders seek to join outlaw motorcycle clubs such as Hells Angels and the Iron Horsemen: they have legendary histories with popular fan followings.
While each club differs in how it's organized, there's the common tip-offs seen among riders: white males, vests covered in patches, and most important of all Harley-Davidsons – but why is that? Why do OMCs only ride Harleys? After all, if there are sport bike motorcycle clubs, why don't OMCs ever adopt these fast and slick machines?
The short answer is that a sport bike doesn't align with an OMC's philosophy nearly as well as a Harley-Davidson does. For the longer answer, here's why you don't see one-percenter motorcycle clubs riding sport bikes.
Long Distances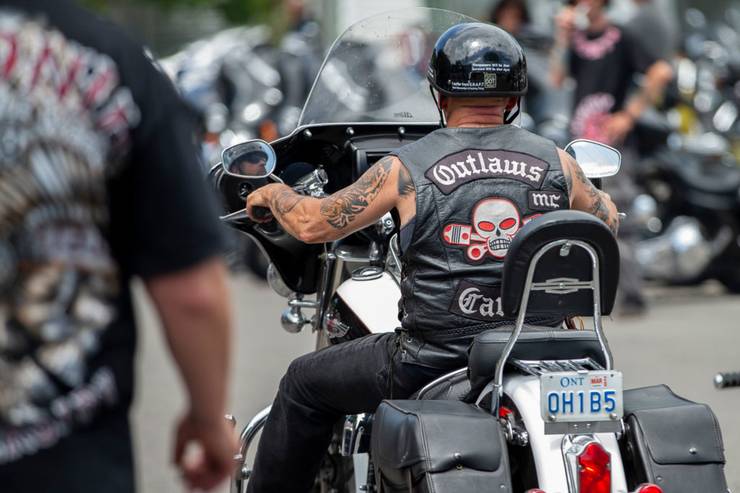 As the site Moto Cycles points out, the Outlaws Motorcycle Club supposedly formed in the first place so that riders could engage in long distance touring (among other things). Traveling far distances on a motorcycle is a core part of what these clubs focus on, so it's only natural they'd go with Harleys instead of sport bikes.
A sport bike, while fast and agile, isn't as good for longer distances. Plus, Harleys are often better for storing belongings. Unless motorcycle clubs decide not to do long distance touring anymore, sport bikes continue to seem less likely among its riders.
Group Riding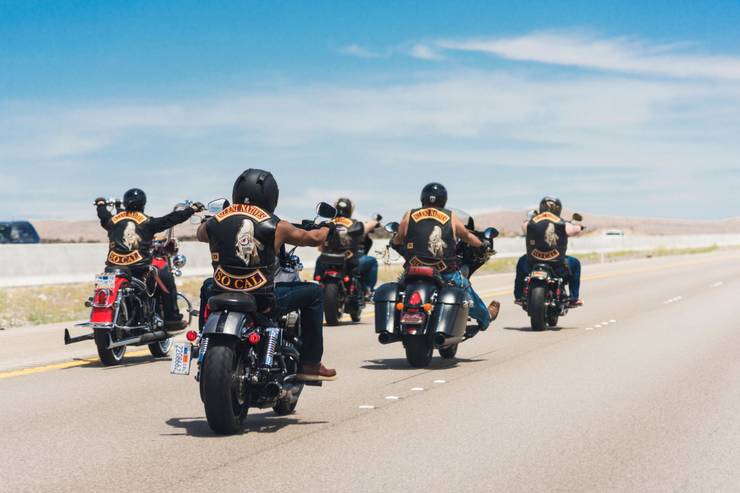 Considering there are motorcycle clubs to emerge in the wake of WWII, it makes sense that many would embody a more war-like mentality. Certain motorcycle clubs have been known to engage in turf wars with other rival outlaw motorcycle clubs, which only increases the need for its members to stick together. Group riding is commonplace in motorcycle clubs.
A sport bike tends to shine when it's going really fast – which it's less likely to do sticking with a group. Unfortunately, a group ride will only hold a sport bike back from being a sport bike. A touring motorcycle, on the other hand, is a more relaxed way of riding that perfectly complements the group riding culture of OMCs today.
The Harley Spirit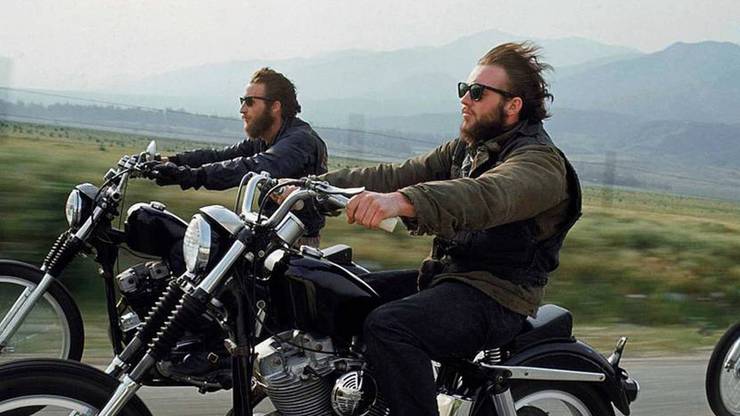 Tradition plays a huge role in motorcycle clubs – they've always ridden Harleys and that's (probably) how it's always going to be. According to Ride Apart, Harleys are the go-to brand of motorcycles that OMCs choose (although Indians and Buells aren't totally unheard of).
Most importantly though, Harleys embody the same rebellious attitude and spirit that OMC riders do. Harleys are tough hogs that riders know they can rely on in good times and bad, making them a natural fit for one-percenter MCs – even if they are some of the more expensive motorcycles you can buy today.
Sources: MotoCycles.com, RideApart.com
Related
Source: hotcars.com