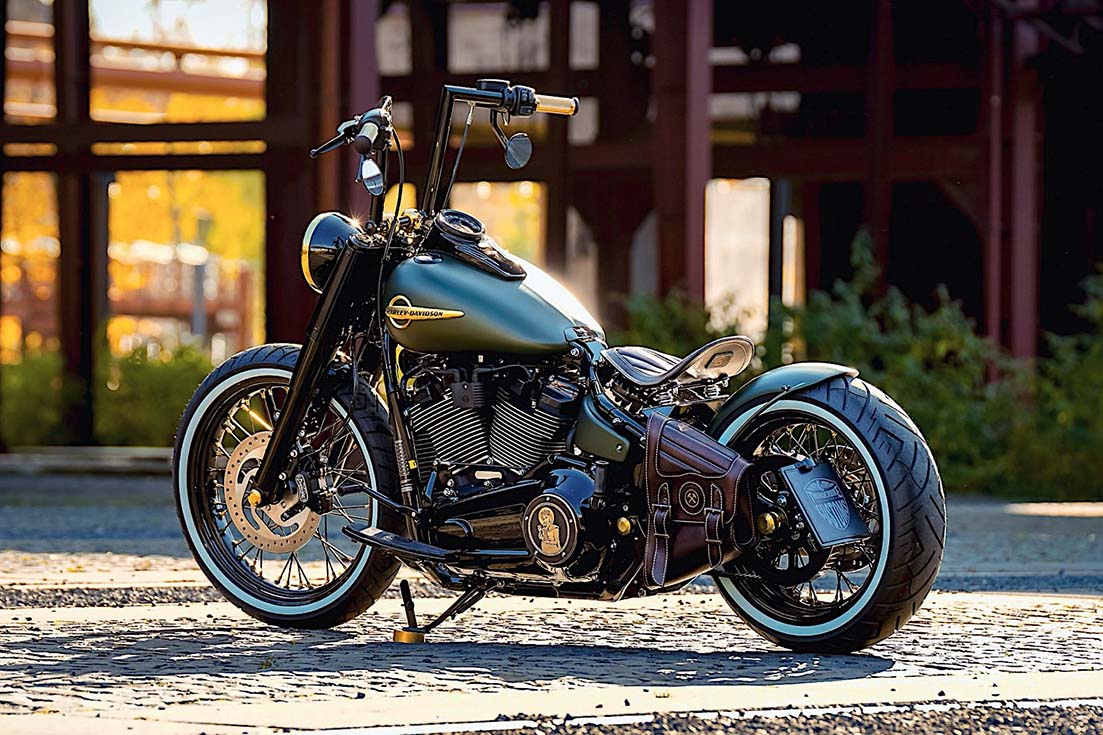 by Daniel Patrascu from https://www.autoevolution.com
The thing with motorcycles customized at the request of the customers is that they are truly unique. Unlike bikes made for show, they also have something more appealing to them, warmer, something closer to our hearts. Just a quick look at this former Harley-Davidson Softail, and you instantly feel that.
The conversion of the Softail into a bike that is now called Mallet and Iron was performed by German custom shop Thunderbike at the request of one of its customers from the country's Ruhr area. That's one of the nation's most important industrial zones, and a place where, among other things, a lot of mining is done.
We mentioned all that because the Mallet and Iron is supposed to be a tribute to Ruhr hard-working people, especially miners. That is visible on the graphics the bike displays, with engravings meant to remind onlookers of that: "hammer and iron as symbols for the miners' work, St. Barbara as her patron saint and "Glück Auf!" as a miner's greeting," the shop says.
But there's more than that to the olive green, gloss-black-instead-of-chrome two-wheeler. As usual, Thunderbike modified the thing extensively by removing stock parts and putting in its own custom touches – the list of hardware additions made is over 20 items long, and includes everything from the turn signals to a Stage 2 lowering kit that brings the whole thing closer to the ground by 30 mm (1.1-inches).
We are not being told how much the customer was asked to pay for the conversion of his bike, but we did the math on the parts Thunderbike said it used and we came up with around 3,000 euros, or $3,600. That is far less than some of the more recent builds handled by the Germans, but proof of the fact you don't need to spend tons of money to make a Harley special, as long as you have the right ideas.