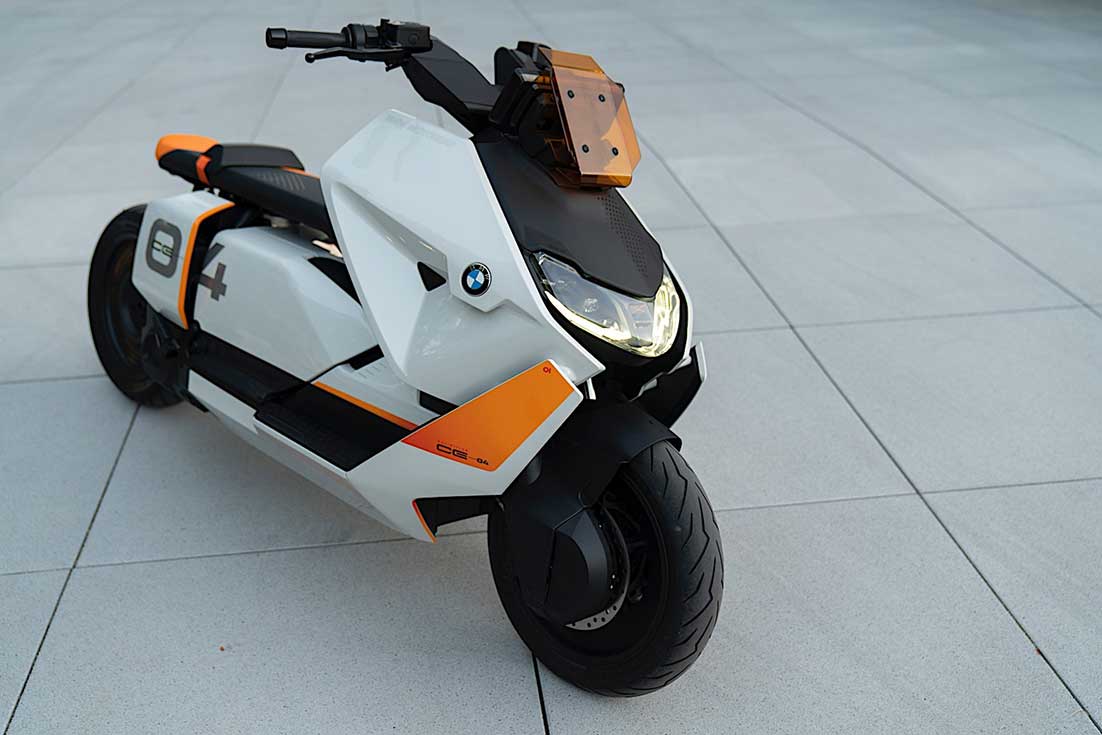 by Daniel Patrascu from https://www.autoevolution.com
Back in 2017, BMW's motorcycle company Motorrad did the unthinkable and presented not only a scooter, but an electric one. It was called Concept Link, and, it seems, the contraption is about to spawn a production version: it's called, for now, Definition CE 04, and was shown as part of BMW's #NEXTGen 2020 event this week.
BMW calls the two-wheeler you see in the gallery above a "near-series" version of the Concept Link. It's not all that different, visually speaking, from the idea that led to its creation, and that's a good thing because the first one looked really cool.
The Germans set out to seriously differentiate their product from everything else in the segment. And they kind of achieved that, as the scooter does look a lot more futuristic and high-tech than everything else out there. It's perhaps even cooler than most of the motorcycles Motorrad is responsible and so famous for.
The two-wheeler is supposed to be high tech. It sports a massive 10.25-inch display – the largest in the scooter world – and it even comes with smart rider equipment. That translates into stuff like light guides integrated in the sleeves and hood, or inductive charging tech in the pocket of a parka for the smartphone's needs.
"We have managed to transfer many innovative elements and details of the concept into the series," said in a statement Alexander Buckan, Head of Vehicle Design BMW Motorrad.
"The new architecture has led to a visual revolution and has produced many new design themes. Maybe it will polarise, but it will definitely stand out."
Of course, it all sounds way too good to be real, at least at this point in time. And BMW, despite claiming this scooter and the accompanying tech are near-series version, there is no mention as to when we should expect to actually see it on the road.
Also, we have no info yet on the powertrain for the thing, apart from the fact that it would be electric.